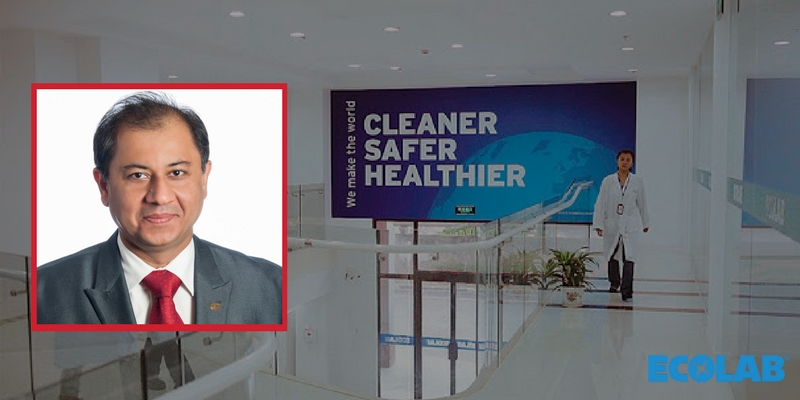 Vishal Sharma, senior vice president of Ecolab's Middle East and Africa region, sat down with us to talk about the challenges they have faced and initiatives they are using to grow their business in the Middle East and Africa.
Ecolab is the global leader in water, hygiene and energy technologies and services. Around the world businesses in food service, food processing, hospitality, healthcare, industrial, and oil and gas markets choose Ecolab products and services to help keep their environment clean and safe, operate efficiently and achieve sustainability goals.
How was your company's 2016 performance?
Ecolab is a global Fortune 500 company. We have a broad geographic footprint spanning more than 170 countries and 1 million customer locations, where we deliver comprehensive solutions and on-site service to promote safe food, maintain clean environments, optimize water and energy use, and improve operational efficiencies. The depth and breadth of our business makes for a strong and balanced portfolio. Despite energy and foreign exchange market headwinds last year, we delivered $13B in sales and have continued our strong stock performance over the years.
In the Middle East and Africa region, we delivered both top-line and bottom-line growth. Our region has experienced geopolitical volatility and faced continued low oil prices, but that didn't stop us from serving our customers with excellence, introducing value-driven innovation and growing our market share in key industries.
Our goal is to be our customers' most valued partner and we do that by continually investing in innovation, enhancing our on-site personalized service to solve increasingly complex customer challenges and last but not least, by investing in and attracting top talent.
What is your outlook for the economy in the GCC during 2017?
The GCC has seen a sustained low oil price environment along with regional geopolitical challenges, so reduced government spending is a fact of the economic environment leading to overall fiscal rightsizing in several key economies. However, GCC's largely futuristic outlook and relentless focus on excellence keeps the region attractive for most industries and multi-national companies.
What strategic initiatives do you have planned in your business for 2017?
Given the geopolitical conditions, oil price and overall macro-economic situation in the region, we have been quite clear that business will have to be driven by share gain. Markets are not propelling businesses forward as they used to earlier in the decade. In 2016, our major focus was to strengthen our capabilities and position ourselves for growth, and we are seeing the results and a good momentum this year.
Our long-term purpose remains unchanged. Everyday, we make the world cleaner, safer and healthier, protecting people and vital resources. We continue to deliver on our purpose by:
Developing water reduction, reuse and recycling capabilities to optimize water management for customers in every segment.
Strengthening our food safety and public health capabilities.
Expanding our enterprise digital capabilities to drive customer connections and digital innovation in our offerings and business model.
Focusing on attracting and developing the world's best talent.
Strengthening our internal infrastructure to ensure we have the internal capabilities to continue to grow and meet global customer demand.
What are your company's plans for growth in 2017?
In the Middle East and Africa region, we remain focused on delivering customer excellence, and ensuring we are creating value everyday. More than ever, we are focusing on attracting, developing and retaining talent across our organization. We know our people are our greatest asset. We recognize the needs of the current millennial generation, and realize these employees may have different career aspirations and needs than previous generations. We are working to remain an attractive and a long-term career destination for all generations.
We believe the region provides huge growth opportunities and we continue to build our capabilities to win here. Our recipe for success is to deliver the best product and service portfolio to our customers, while focusing on taking care of our employees. There are few companies in the world that can offer the diversity of long-term opportunities and the stability of a consistently high performing business. We are in a unique position to help address the global trends shaping the future of business – including population growth, the increasing demand for food and energy, and water scarcity – and are focused on delivering expertise and solutions to help our customers navigate these challenges.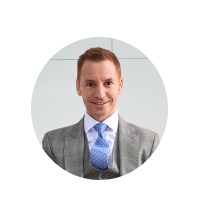 Get in touch with:
David Flemming