Date Posted: April 1, 2017
8 positions covering functions such as technicians, finance, operations, sales, and customer service operations
Background
Our client, 4D Consultancy, approached MENA Solutions to work in partnership with their leading semi government client from Europe.  Their client designs and implements cutting edge technology solutions for governmental FMCG quality monitoring purposes in the manufacturing industry. The project consisted of 2 phases to launch their Middle East operation, requiring MENA Solutions to source 8 positions in phase 1 and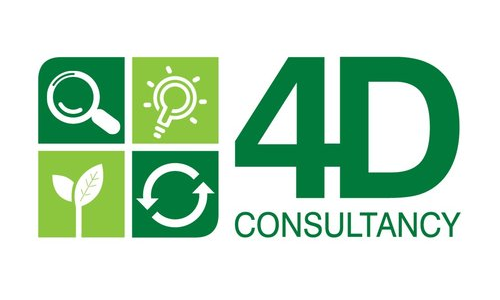 12 positions in phase 2. The roles were unique and specific to their business, focusing on operations, engineering, customer service, sales and finance.
As a project recruitment business, MENA Solutions has the ability to use its industry wide services to match the needs of any client. We were quick to align ourselves to the client's needs and source profiles with the view to delivering a cost effective solution.
Our Approach
Our challenge was to provide access to a local recruitment service as 4D Consultancy's client had previously utilized a multi-agency and largely European centric approach. After considerable consultation, we successfully partnered with the client, with an agreement and firm commitment to provide a time based and cost effective solution.  MENA Solutions allocated a dedicated Account Manager to the project with the use of our central resourcing function. Based on the agreed timeframes, our project was split into three key components, which were search, interview and onboard the selected candidates.
Scope of Work
To maintain a successful candidate CV supply of no more than 3 CV's per role, within 4 weeks.
To engage the successfully selected candidates to employment contract acceptance level within 12 weeks.
To ensure success, MENA Solutions spent a total of 4 weeks sourcing for Phase 1 with 8 allocated positions. Subsequently we were then able to arrange multiple interview days at both the clients office and our headquarters in Dubai. The result of the above process was the successful delivery of 8 positions within an agreed timeframe of 12 weeks.
Results
Talent Pool                                         195
CV: IV                                                  2:1
1st IV: Placement                               4:1
Placements                                         8
Client Reference – Tanya Ellis – CEO – 4D Consultancy
In the GCC market, it is often difficult to find a quality recruitment company who you can confidently partner with to ensure you client's needs are met within the timescales required.  I approached MENA Solutions based upon a history of working with this business and their continual drive to not only meet your needs, but also their focus on customer delight.
This project was no different to the standards and quality of work I have become accustomed to MENA Solutions delivering. Their consultative approach, understanding of market trends and partnership mentality remain second to none in the GCC market.  We are successfully working through the second phase of our project currently and I feel absolutely confident that the entire project will be delivered on time and budget.
I will continue to recommend MENA Solutions to all my clients and personally find the entire team thoroughly enjoyable to work with.