John Paul Mckerlie, CEO, Iflix
Date Posted: October 1, 2017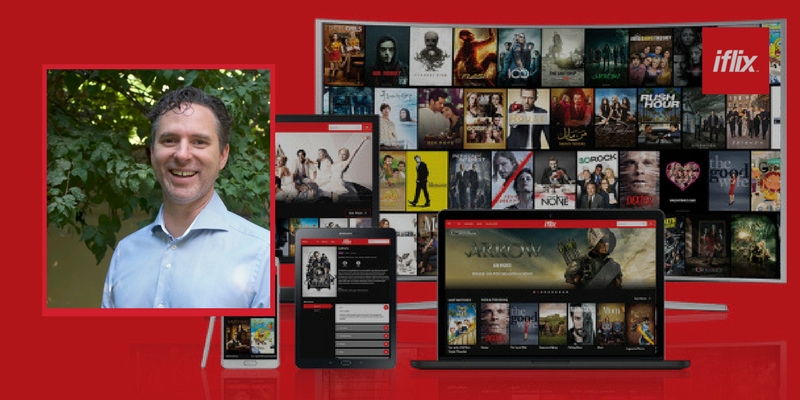 John Paul Mckerlie, CEO for iflix Middle East, sat down with us to talk about the challenges they have faced and initiatives they are using to grow their business in the Middle East.
Iflix offers unlimited access to a crazy huge selection; THOUSANDS of TV shows, movies and more, all waiting for you to hit play. From everyone's favourite comedies, dramas, K-dramas, Turkish dramas, Bollywood, Nollywood, cartoons, to movies from Hollywood, The UK, Asia, The Middle East and Africa, iflix is at the heart of your entertainment world. Everything at your fingertips to either stream or download. For one low monthly fee, iflix subscribers can watch on their mobile phone, laptop, tablet, and even TV… wherever, whenever.
How was your company's 2016 performance?
This year was about establishing ourselves, we have built teams across the region, acquired thousands of hours of content, localised our service and technology and launched, and this was just H1. We have seen huge demand for our product and are running to stay ahead of this as we continue to ramp up operations. Ramadan 2016 marked a huge achievement for us when we released our first original content title, and we continue to focus on building more local, original and exclusive content.
We are working closely with Zain in all of its territories to establish best in class delivery capabilities giving customers on the Zain network an unprecedented video streaming experience. There is still lots to do, and our teams are working tirelessly to keep improving, however in review 2016 has been a fantastic and challenging year for iflix Arabia.
What strategic initiatives do you have planned in your business for 2017?
Our business is built around three pillars, content, distribution and marketing. Next year is more of the same and more of all. In 2016, we released our first iflix Arabic Original production as well as acquiring thousands of hours of local and international titles. In 2017, we will dive deeper into all titles and expand on genres that show popularity as well as experiment with new series and movies looking to see if there is untapped demand out there that we can leverage to get ahead.
As an industry, we want to give customers what they want, however we also play a role in discovery and as new titles are released we will test and learn as tastes evolve and trends emerge. We are also revisiting the way we present our product, tracking the way users navigate our menus and how effective we are at surfacing new titles to consumers. Following extensive testing we are making some tweaks that will substantially improve the experience of our viewers. We also plan to bring studios to the forefront and 2017 will be about how we can collaborate better to offer more and develop a stronger business together.
With distribution and marketing, our deep collaboration with Zain gives us enormous potential. We have put plans in motion to find new ways to reach their 55mn customers and capitalise on the insights that they already have. We are investing in more big data initiatives and our ambition is to tie this together with Zain to build better predictive engines, better customer targeting as well as to help define our content acquisition strategies.
What new technologies do you see having the most impact on your sector over the next 3 years?
There are a number of technology trends that will impact our business. At iflix we focus on mobile devices and mobile delivery networks. Emerging markets are consistent in so far as fixed networks are typically absent or have minimal footprint. This means we need to optimise for mobile network delivery. As mobile access technology gets better then so does our customers experience. 5G is now being tested in the region, Zain having recently announcing its trials in Kuwait. While 3 years may be ambitious for 5G, we do see networks improving across the board. With these improvements, we see opportunity; either to compete with traditional media channels or by reaching new pockets of population that were previously unserved.
Another development in the industry is around compression. Delivering higher quality images at lower bandwidth is good for everyone. As the newest compression technology (HEVC) slowly becomes the standard, we will be able to serve amazing quality with much poorer connectivity.
More recently I had a conversation with a company that is using peering technology to reduce the distance that our content needs to travel before it reaches its consumer. Again, this kind of innovation is transformational in the infrastructure that we use to deliver our service, lowering the cost and improving the experience.
What are you companies plans for growth in 2017?
Over the top (OTT) subscription video on demand is a new industry in a high growth phase. We are riding an explosive growth period and the race is to capture the most at this time. The company growth plans are therefore two-fold; the first is to increase subscribers in the markets where we operate and secondly, to increase the number of markets where we have presence. In 2016 we expanded into MENA and Africa, however within each of these there are a number of markets where we are yet to launch.
What do you see to be the most dominant risks in today's GCC market?
The GCC is already very competitive for the media industry, with a number of major international players stepping in (such as Netflix and Amazon Prime) as well as some large traditional domestic media players (OSN, MBC and BeIN) and OTT players (StarzPlay and icflix) having already established themselves.
While it's true that the diversity of the region lends itself well to having a number of niche players, at some point there will be a consolidation. The high volume of players may translate into bidding wars on flagship content titles, however the growth in consumer piracy will place even greater pressure on businesses to manage these content costs carefully.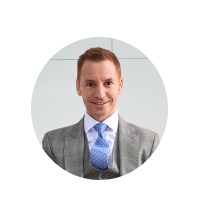 Get in touch with:
David Flemming