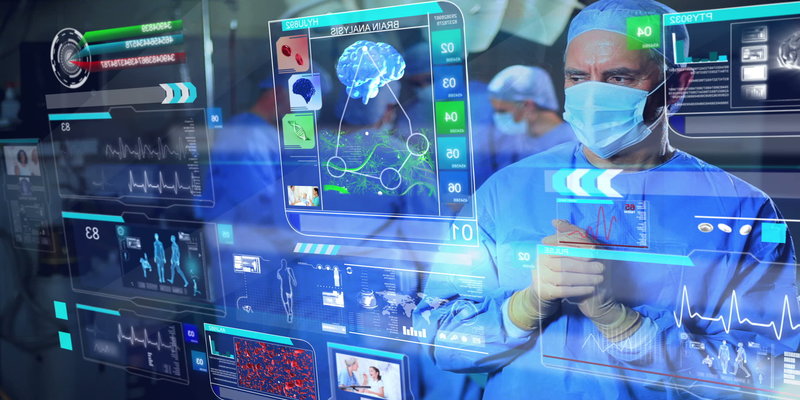 Healthcare Technology – what is being done?
As the world's thirst for speed and instant access to information thrives, all industries are playing catch up to revolutionise the way they operate and make changes. Healthcare is one industry that can hugely benefits from the explosion of digital.
Rafiah Ibrahim, Head of Ericsson Middle East and East Africa, said, "Our latest Mobility Report reflects how digital technology is fast becoming part of everyday' s life in region Middle East and North East Africa.  It highlights the rapid uptake of LTE deployments across the region, paving the way for 5G where we are expecting 20 million subscriptions by 2022.  Today, we are working together with our partners to pave the way for 5G across the region and we are already seeing a great interest amongst operators launching 5G plug-ins on existing 4G networks."
Innovation
2017 will see a number of innovations in healthcare that will set to improve life for human beings all across the globe. Now more than ever people and companies are implementing innovative ways to meet the growing healthcare gap. New technologies, such as digitisation of patient records, increase productivity in the healthcare industry, but also promote the growth of the tech industry as new companies enter Middle Eastern markets to offer digital solutions. Using healthcare demand to diversify economies of the Middle East in this way has shown great promise.
The global population is experiencing longer life expectancy and therefore demanding better healthcare which is in turn putting a strain on healthcare providers to seek more effective solutions to better address their needs.
The Gulf Cooperation Council (GCC) countries, Bahrain, Kuwait, Oman, Qatar, Saudi Arabia, and the United Arab Emirates are oil-producing giants experiencing population growth at a predicted rate of about 3.0 percent, with that number expected to compound annually.
A decrease in infant mortality rates and increased life expectancy has led to an ever-growing elderly population that requires adequate medical care. Although these states are experiencing rapid growth, they have been unsuccessful at attracting the specialists needed to treat the increased number of people with diabetes, obesity, and heart diseases.
A recent report done by the Deloitte Centre for Health Solutions offers new insights to current trends in healthcare technology. The information is pertinent to the healthcare industry in general.
The research sample
The research reveals a number of key trends:
Mobile devices are more readily available.
An influx of healthcare apps are offering patients a sense of independence.
Patients are able to not only prevent the formation and spread of diseases themselves, but they also are able to avoid using medical services that might be unnecessary.
Healthcare providers also take advantage of this interconnectivity, sharing their expertise and gathering opinions from their peers in other countries through the web. Further, as long as patient information remains in safe digital systems, these documents can be universally accessed by a network of healthcare providers. This lowers barriers between doctors and their patients, as they both spend less time filling out paperwork and more time discussing health matters in person.
Technology
The evolution of new technology providers specific to the healthcare sector have allowed companies to provide data specific to every patient. Frost & Sullivan's Visionary Healthcare research has identified several technologies that are most likely to impact healthcare paradigms by 2025. Some of the ways this is being utilised are:
Wearable medical sensors – Using wearable technology to monitor patients with great depth is a large piece of the healthcare market at the moment. Medical sensors allow healthcare providers to track diseases in non-invasive ways and pharmaceutical companies are understanding the value of smart pills that help track the effects of medication.
Smartwatches and activity trackers – these are increasingly in demand and becoming more sophisticated. With our increasingly busy lives centred around desk jobs, they even remind us how often we should stand up and will alert us of bedtime. There is speculation that we may soon have such devices implanted into our bodies for full integration. For now, such technologies exist in less invasive capacities, in the form of hearing aids and heart monitors for example.
Biosensors and trackers – Technology-enabled activity trackers, monitors, and sensors incorporated into clothing, accessories, and devices that allow consumers and clinicians to easily monitor health.
Convenient care – Retail clinics and urgent care centers that provide more convenient and lower-cost care to patients for a number of health issues.
Research must continue to drive change
There is a large degree of skepticism however as with monitoring devices comes a ton of data that is often hard to sift through or understand for patients as well as healthcare providers. With many apps seeking to profit in the healthcare industry, it is difficult to know which are most effective until industry regulators set protocols. People are still devising what the best way to manage use of new technologies might be.
Above all, research must continue as we try to make better decisions about what solutions will work best for providers and patients. Providers must use sound judgment as the data streams flow to help people decide what kinds of information is useful in different situations. As healthcare networks introduce new technologies, it is imperative that they allow people time to adapt to them.
Finally, healthcare providers must not lose sight of the value of face-to-face conversation for better understanding their patients. Technology ought to enhance patient experience. Therefore, healthcare providers should constantly take patient feedback into consideration when offering them advice on their healthcare concerns.
Follow MENA Solutions on Linked In and Twitter for more insight into the exciting progress being made in the industries we specialise in.
Article written by David Flemming, Director of MENA Solutions.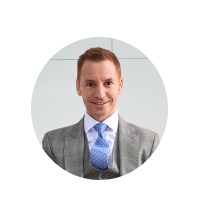 Get in touch with:
David Flemming