KEITH KHAN
Account Manager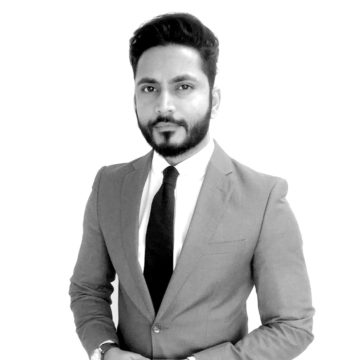 Keith joined the 
Mackenzie Jones Group
 in October 2018 as an Account Manager within 
MENA Solutions
 bringing over 9 years of international exposure and experience combined with local market knowledge in Executive Search, Recruitment, Project Management, Market Mapping, Competitor Analysis, Leadership Consulting, Business Intelligence, Cross Border Searches, Sales, Account Management and Client Relations. Keith moved to Dubai in 2015 and worked as a Senior Recruitment Consultant for a Swiss-based executive search firm managing recruitment for the MENA region.  Prior to joining Mackenzie Jones, Keith also worked with other executive search firms in different parts of the  world and placed high-calibre professionals within various leadership capacities across different verticals and industries.
What made you decide to move to Dubai?
Dubai is a melting point for international talent.  It is a fast paced growth oriented environment that provides a perfect gateway for excellent opportunities across various sectors.  It also offers an excellent mix of culture, entertainment and is a fast growing cosmopolitan metropolis.  I feel that my attitude and ambitious personality identifies deeply with the city and, this synergy and curiosity towards vast opportunities brought me to Dubai.  From bustling souqs, landmark skyscrapers to vast deserts, Dubai provides cultural, professional and entertainment experiences which is a unique mix in the GCC.
What sector/s do you specialise in?
Financial Services, IT, Consumer and Healthcare.
What are you known for professionally?
I like to finish what I start.  I am very inquisitive and solutions-oriented individual.  My curiosity, eagerness and approach helps me to stay on top of my game!  I am known for my quality of work, simplifying complex mandates, always accomplishing work before time and a never giving-up attitude.  I am a strong believer in maintaining long-term relationships and don't mind going the whole nine yards to help my clients and candidates to the best of my ability.
What do you love about recruitment?
I personally love the idea of helping candidates finding better opportunities and making an impact in their lives.  Also, being able to help clients choose not the most available talent but the most suitable talent!  The fact that this industry offers enormous amount of learning opportunities when you work and deal with people who are twice as experienced as you are, will make you gain a lot of knowledge and information everyday which helps you grow personally as well as professionally.
What intrigues you most about your sector?
The diversity of roles and the challenges that you face with each mandate opens up new channels of opportunities and learning.
What's the next big development in your sector?
With the EXPO 2020 setting the pace for practically everything in the Emirates, there are multitudes of business opportunities and development projects across infrastructure and adoption of latest and futuristic technology which allows for amplified opportunities across Financial Services, IT, Consumer and Healthcare sectors.
What's the coolest thing you've done while being in your city?
Taken a professional licence for flying para motoring glider.
What would be impossible for you to give up? 
My passion.
What is your social media channel of choice?
Instagram.
Do you have any hidden talents/hobbies you want to let us know about?
I am a fashion blogger and an avid Instagrammer and influencer for men's fashion. Connect with Keith Khan on 
LinkedIn
 or 
email