DAVID MACKENZIE
Managing Director - Mackenzie Jones Group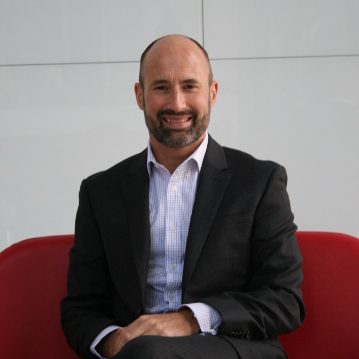 What made you decide to move to Dubai?
Back in 2005 I saw the huge potential for starting a specialist recruitment consultancy; I am still here 10 years later! I am an expat kid and grew up in Oman and Turkey so naturally gravitate towards the sun
What sector/s do you specialise in?
I am responsible for the Mackenzie Jones Group, namely Mackenzie Jones, Mums@Work, MENA Solutions, Simply Digital and ThinkTech. As a recruiter I specialise in HR with a focus on senior appointments across the GCC.
What do you love about recruitment?
I love the people aspect. I have met so many interesting people over the last 20 years and have seen a number of candidates go from interns to senior directors. It is also an industry that if you work hard and do the job properly then you get great satisfaction and ultimately the rewards.
What intrigues you most about your sector?
I was a marketing recruiter for 10 years and the pace that Digital has taken over this space is amazing. The way that people engage through social media has revolutionised the way we work, shop and interact.
What's the coolest thing you've done while being in your city?
In 2016 I was invited to the Palace to meet HRH Sheikh Mohammed bin Rashid Al Maktoum, the Ruler of Dubai, I was a little awe struck. I have done so many things in the Dubai from Diving off the Palm to zip lining through the fountains at Dubai Mall. The single biggest thing has been watch Dubai develop in the last 10 years. The city is almost unrecognisable from when I arrived in 2005.
What would be impossible for you to give up? 
Exercise….I think I am slightly addicted. I do also love my coffee but I am down to two cups a day now!
What is your social media channel of choice?
Facebook and Instagram are my favourites. I post every day to FB and use Instagram to connect up with my two boys who are at school in UK. My everyday communicate is through WhatsApp and it is vital to our business.
Do you have any hidden talents/hobbies you want to let us know about?
I am a triathlete and train 1.5 hours every day. I struggle to fit training in with work and life but love the challenge of competing. I regularly compete and have recently completed the Iron Man Dubai and have the London and Turkey competitions this year.